Live
Songs Of Kirka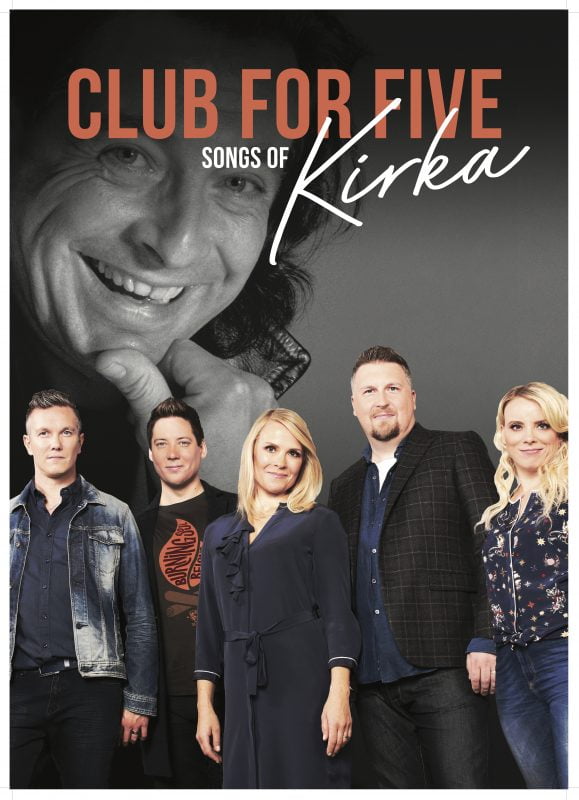 Jouluna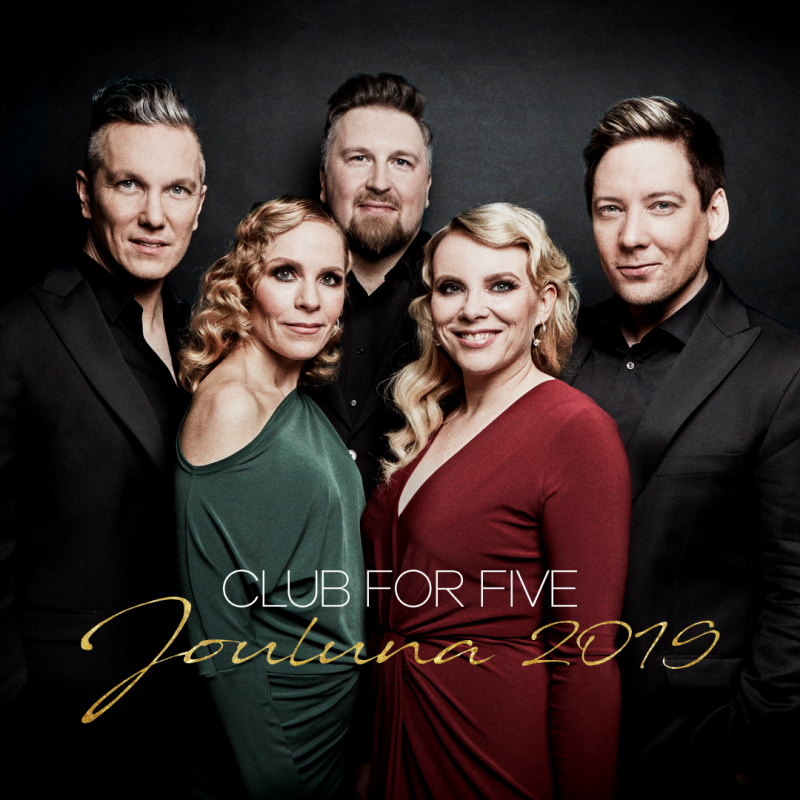 Traditional annual Christmas tour in the biggest concert halls around Finland.
Hiljainen hetki
"Club for Five – Hiljainen hetki", ("A Moment In Silence") is an acoustical moment of music sung a cappella that has become a very popular concept among parishes and churches in Finland. The music consists of hymns, spirituals songs and other songs and music fit for a church environment. The duration of the concert is about 60-75 minutes.
Big Band collaborations
Club For Five's versatility has led to collaborations with artists and ensembles ranging from jazz trios to Big Bands. For example, the leading Finnish big band UMO Helsinki Jazz Orchestra has collaborated with the group on multiple projects e.g. Glenn Miller big band music.
Symphony Orchestra collaborations
Club For Five has collaborated with symphony orchestras performing familiar tunes from animation films and movies from Disney to Star Wars.
Casino Royale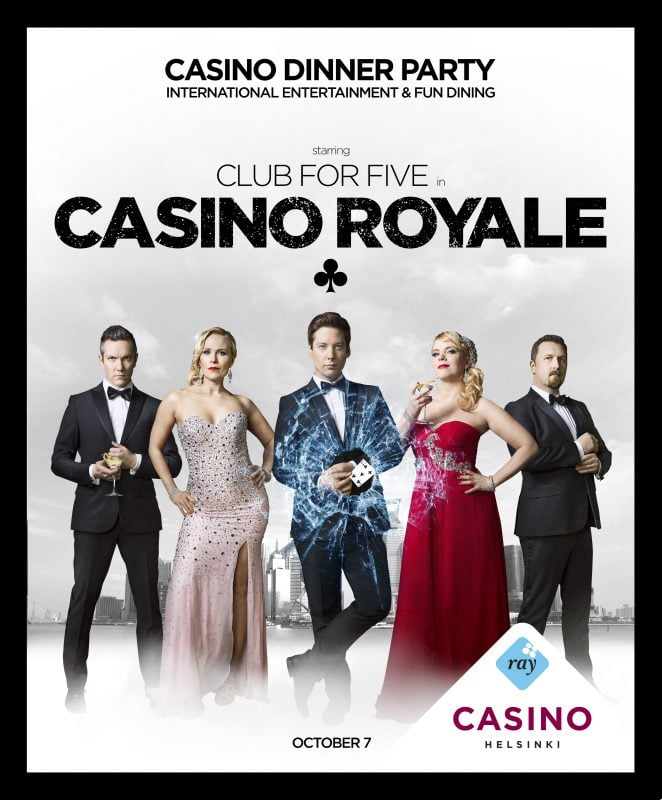 An evening in the world of James Bond, the most famous agent of our times. The new show of the amazing Club for Five is filled with danger, romance and unforgettable music.
Chameleon-like vocalists featured by wonderful dancers transform the venue into glimmering scenery of glamour, tuxedos and unexpected plot twists in the style of James Bond movies. The soundtrack of Casino Royale live show is comprised of many hit songs, such as Goldfinger, Skyfall and Live And Let Die. Caution: the show and dinner may contain some drinks – shaken, not stirred.
The evening of your life awaits for you. You only live twice.
You're The Voice
You're The Voice is a repertoire including international hits from internationally highly appreciated album You're The Voice. Besides the album hit like Brothers In Arms (Dire Straits), Running Up That Hill (Kate Bush), With Or Without You (U2) the show includes also modern hits like Chained To The Rhythm (Katy Perry), A Sky Full Of Stars (Coldplay) and Happy (Pharrell Williams).
Albums
Turn Back Time (2023)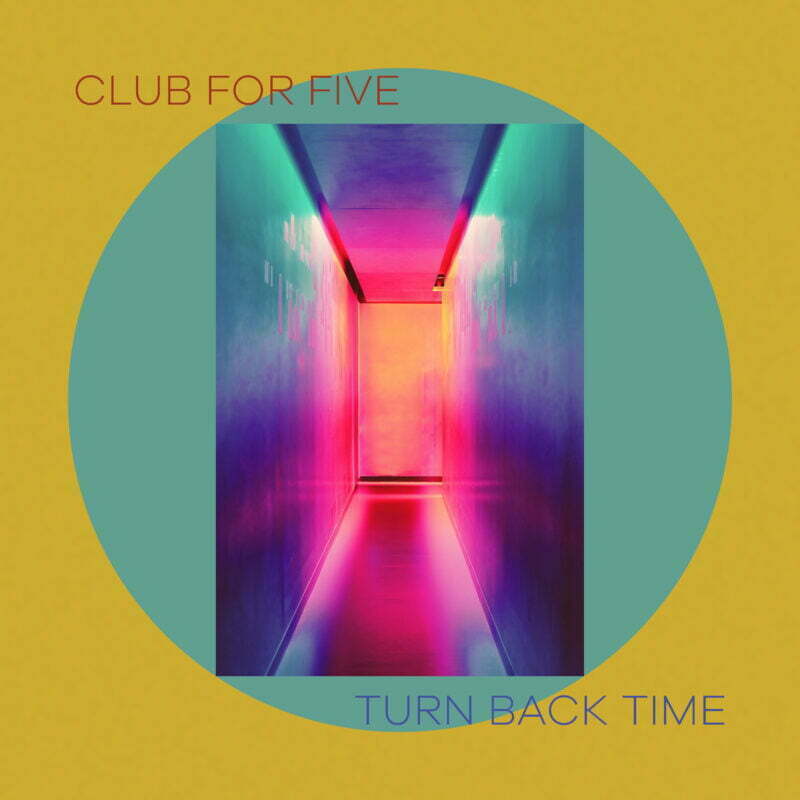 This album features ravishing new a cappella renditions of timeless classics. Club For Five is back at it reimagining pop hits and covering many of their own favorites, ranging from Paul McCartney to Sting and Madonna to Billie Eilish. Not forgetting Finnish heavy metal phenomenon Nightwish.
Virret (2020)
A sacred music album Virret consists of Finnish and Nordic hymn favourites sung in Finnish and Swedish. Traditional Finnish sacred music is complemented with Club For Five's acclaimed rendition of the Finlandia hymn by Jean Sibelius.
Songs Of Kirka (2019)
Reworked classics by the legendary Finnish Singer Kirka Babitzin. The rendition of the song "Surun Pyyhit Silmistäni" won a CARA award in 2020 for its arrangement.
Jouluna LIVE (2018)
Christmas Music.
Kaikki Parhaat – Best Of 2003-2016 (2016)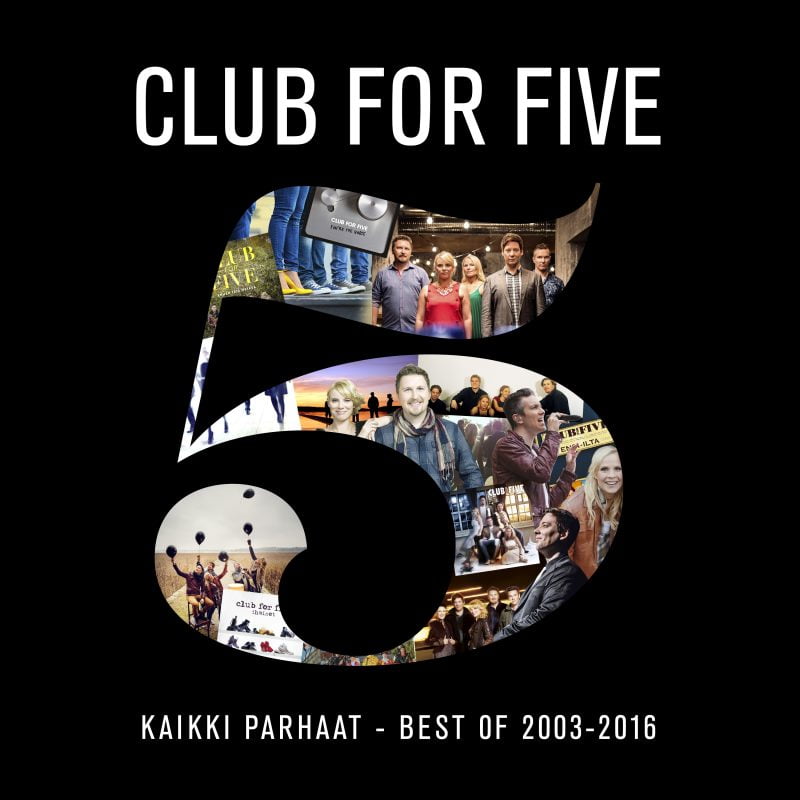 Joulun Parhaat (2016)
Christmas Compilation
Ennen tätä hetkeä (2015)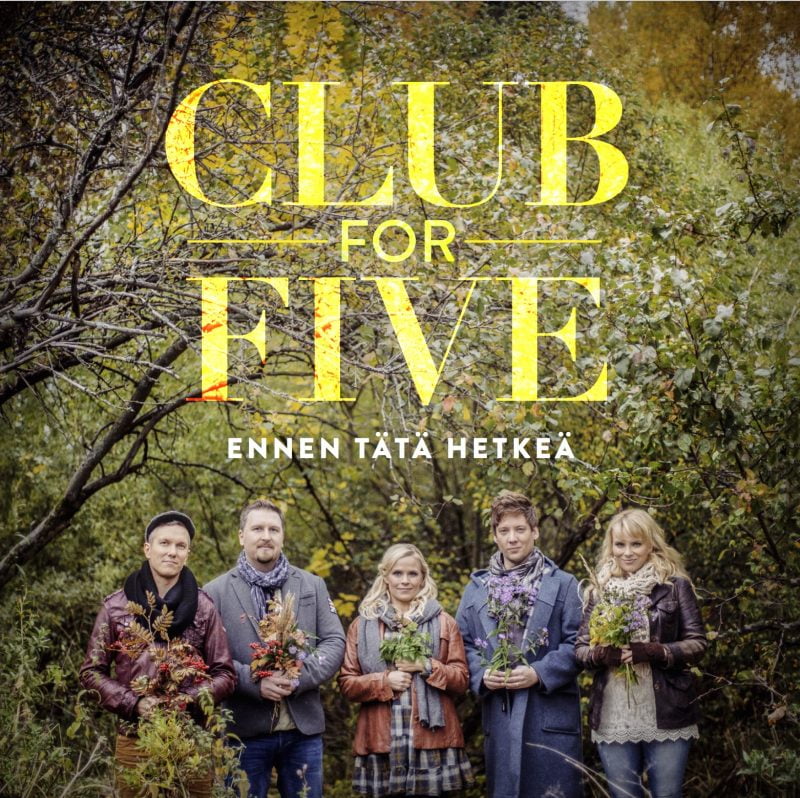 Club For Five originals
Jouluna (2013)
Christmas Music
Ihmiset – CD (2011)
Finnish Pop & Rock
In Concert – You're The Voice – CD/DVD (2010)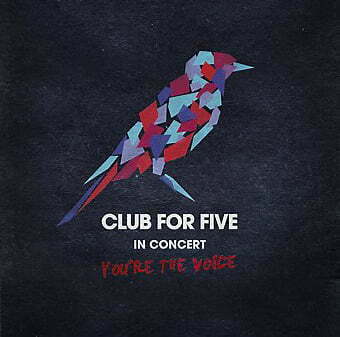 Live CD/DVD
You're The Voice – CD (2009)
International Hits
Rekiretki – CD (2007)
Christmas Album
Uni – CD (2006)
Club For Five Originals
Ensi-ilta – CD (2004)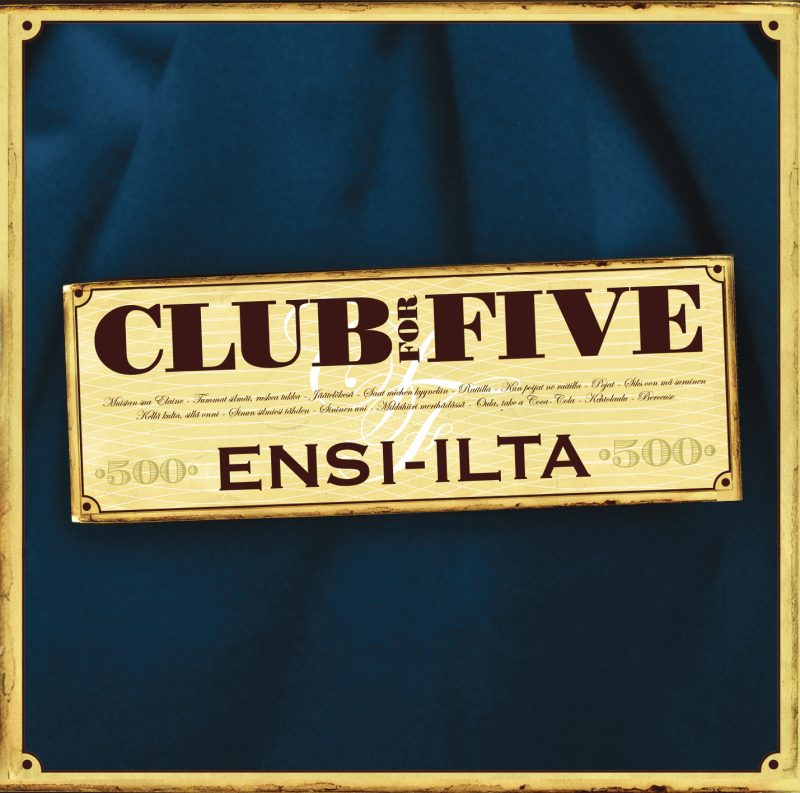 Debut Album, in Finnish